help with loan modification free Port Blandford naturally provides the opportunity for a variety of recreational activities like
walking, hiking, fishing and kayaking. In addition, the Town provides a variety of recreational
facilities and programs.
Ball Field
http://itipsa.com/?q=personal-loans-for-bad-credit-5000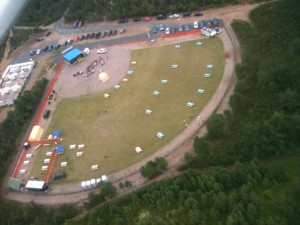 Port Blandford's ball field is located on School Road and was developed in the late 1970's. One of the largest ball fields in the province, the site is used for soft ball, soccer, recreational programs and events like Family Fun Day. On the outside of the field is a 285 metre long walking track for residents, including rest benches. The Port Blandford Recreation Board provides recreational programs, does fundraising and assists the Town with maintenance of the facility.
---
Outdoor Skating Rink
wells fargo home mortgage loan modification forms The outdoor rink was constructed next to the ball field on School Road in the early 2000's. In the winter, volunteers flood the rink to create an ice surface for residents to skate and play hockey. During the summer, the rink has a variety of uses including street hockey, basketball and events at the Family Fun Day. The Port Blandford Recreation Board oversees the clearing and flooding of the rink in winter and assists the Town with maintenance of the facility.
http://camerounradio.com/?q=multiple-loans-with-avant-credit
---

Programs and Events
http://electrodomesticosam.com/?q=what-is-a-usda-rural-development-loan The Port Blandford Recreation Board provides a summer program which includes field days on Tuesdays and Thursdays, reading time on Wednesdays and field trips to parks, farms and other areas of learning. Parents, children and seniors are all invited to participate in the programs to take part in active living in the community.
The Board also provides a variety of events throughout the year, such as a children Halloween dance, breakfast with Santa, summer and winter family fun days and a fall craft fair.