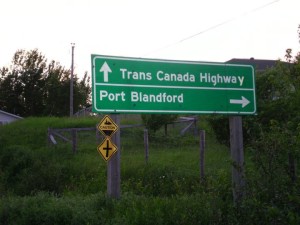 Welcome to Port Blandford! As a newcomer to our community, this page can provide you with a variety of information.
Port Blandford is known as a great recreational community with a sheltered bay for boating, great country for snowmobiling, three rivers for salmon fishing and two courses for golfing. The Town is also the eastern border for one of only two national parks on the island portion of the province; Terra Nova National Park.
The community provides a variety of services, such as two Christian churches (Anglican and United) that regularly hold services on Sundays, a Royal Canadian Legion and a Canada Post Office. There are also a variety of businesses such as accommodations, heavy equipment contractors, small engine repair and cleaning services, all which can be found under the "Business Directory."
The Town has a close partnership with the Port Blandford Recreation Board, who provides a variety of recreational programs and events for all ages as well as activities at the Town's ball field and outdoor ice rink. Find out more on our recreation programs by contacting the Town Hall at 543-2170, clicking on the "Events" section on the website, and by following to Town's Facebook page.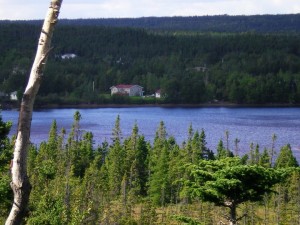 There are also a variety of community groups that strengthens the social fabric of the town such as the Port Blandford Volunteer Fire Department, Port Blandford Heritage Society, Anglican Church Women and United Church Women just to name a few. For more information, click on the "Community Organizations" page.
Below are telephone numbers for emergency contacts, as well as services such as schools, medical clinics, dental and home heating that are available in Clarenville, which is located just 30 km east of Port Blandford.
Emergency Contacts
Fire Emergency 543-2600
RCMP 466-3211
G.B. Cross Memorial Hospital 466-5555
Ambulance 466-9911
Newfoundland Power 1-800-663-2802
---
Schools
Riverside Elementary
Thomas Place, Clarenville
Telephone: 466-7552
Clarenville Middle School
Gladney Street, Clarenville
Telephone: 466-7558
Clarenville High School
Gladney Street, Clarenville
Telephone: 466-2713
---
Medical Clinics
Port Blandford Medical Clinic
244 Main Street, Port Blandford
Telephone: 543-2490
---
Dental Care
Clarenville Dental Care
Memorial Drive, Clarenville
Telephone: 466-7001
Dr. Erwin Davis
Memorial Drive, Clarenville
Telephone: 466-2838
Shoal Harbour Family Dentistry and Dental Hygiene Clinic
Balbo Drive, Clarenville
Telephone: 433-3113
---
Home Heating
North Atlantic Petroleum
Clarenville
Telephone: 466-2500
Ultramar Ltd.
Clarenville
Telephone: 466-7315